What to expect on a Safari in Tanzania & vacation in Zanzibar

Tanzania  - The largest country in East Africa and has more land devoted to national parks and game reserves than any other wildlife destination in the world
Much of it centred on the large and ecologically significant Serengeti National Park which is famous for the annual migration of wildebeest to and from the Maasai Mara in Kenya. Mt Kilimanjaro, Africa's largest peek rest between these two safari jewels, flanked on the northern side by large herds of elephants in Amboseli National Park and bush land of Tsavo, and on its southern side by Tarangire National Park and Ngorongoro conservation area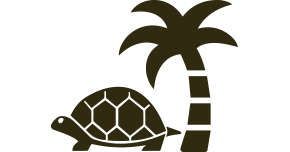 Zanzibar  - The island lies just off the eastern shore of Tanzania and it is here that some of the finest beaches in the world can be found. Home to a turtle nesting site on prison island, one of only two populations of endangered red colobus monkeys in the world and the mystique of Zanzibar crowned by its capital, Stone town, a UNESCO World heritage site. Its narrow streets flanked by Swahili homes, French, Spanish, Italian inspired architecture. Arab-styled townhouses with heavy wooden bordered doorways.. or why not take a walk into the spice market. Beautiful Zanzibari cuisine 
Tailor make, create your perfect itinerary today! Why not combine bush with beach; start off with a thrilling safari & end on the shores of the Indian ocean, an exotic blend of white sandy beaches, turquoise waters.
The peaceful Swahili speaking countries of east Africa, Kenya & Tanzana - Maasai Mara-Serengeti-Zanzibar, all accessible by short internal flights, forms bushtreks best safari package
Don't miss // 
En-route stop at the Olduvai Gorge, one of the most important
paleoanthropological
 sites in the world surrounded by the largest herds of wildebeest anywhere on the planet!
Must taste //
Red bananas at Lake Manyara. The largest most flavorsome bananas you have ever tasted. A quick stop at the mosquito river village bordering the national park & buy them from the roadside sellers